Shipping is calculated on the order page. We usually ship FedEx. We calculate the shipping date based on your distance from us and when your order is due.  We ask that you give us at least 5 working days from the time you place your order until we ship. Use the map below to figure shipping transit time.
If you are in the Tampa Bay area you can pick up your order at our shop in Pinellas Park, Florida and save on shipping fees.
Approximate FedEx ground delivery days from Florida: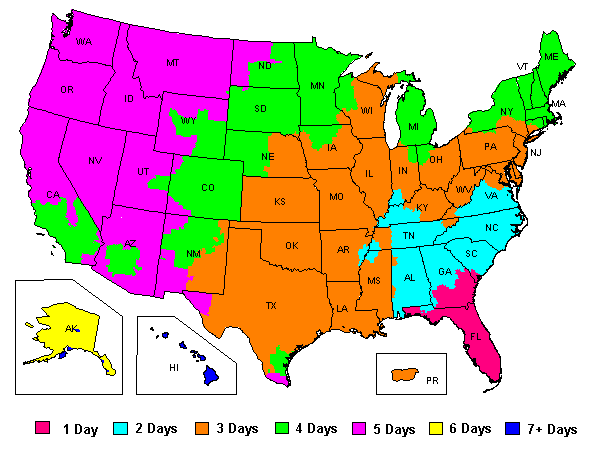 We can deliver your order for $25-$100 (up to about 200 miles).